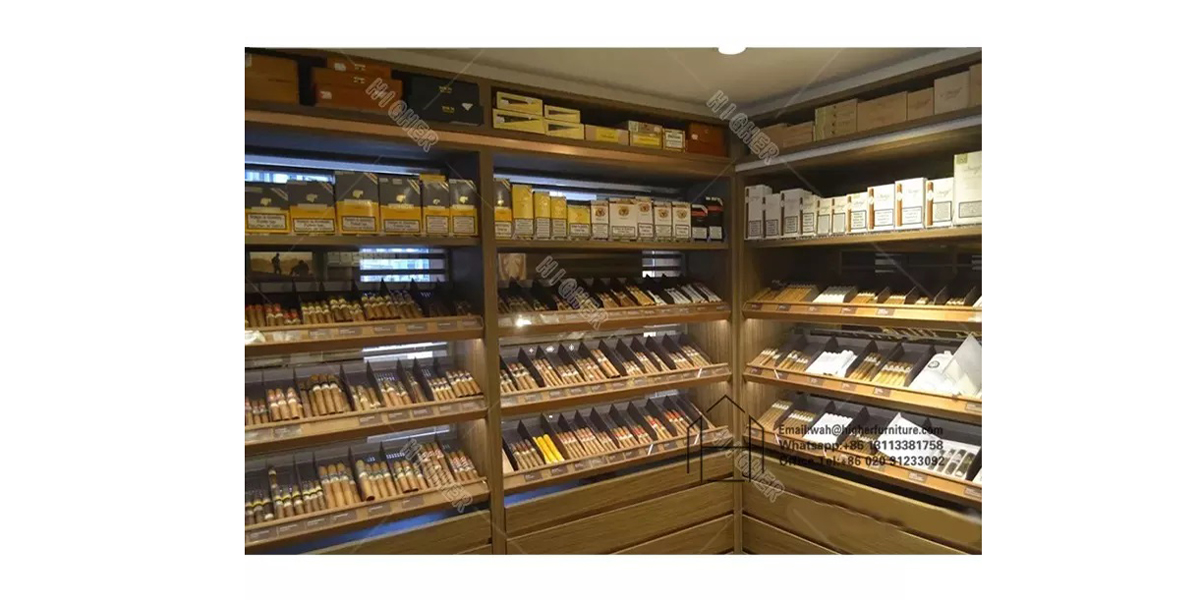 A cigar aficionado knows how important it is to preserve the quality and freshness of their valuable collection. When someone invests in a premium cigar, it is not a luxury, but an entire experience in itself. Cigars are perishable luxuries and their life depends on how well they are cared for. This is where humidors come into the picture.
So, what are walk-in humidors and what are their benefits? Find out here.
What is a Walk-In Cigar Humidor?
A walk in humidor is a large sized humidor designed for storing large quantities of cigars. Before you choose a humidor, it is important to ensure there is large enough space. Besides preserving cigars, these cellars provide an elegant way to display your collection. It is not just tobacco retailers and other establishments that use humidors, even individuals like to preserve their collections using these structures.
Walk-in humidors are typically made of high-quality materials. You can choose from a wide range of designs and sizes and even have them custom order to your specifications. Some of the additional elements that can be added include shop signs and ambient lighting.
Benefits of Walk-In Humidors
A walk-in humidor allows you to collect large numbers of cigars without ever worrying about the impact of the environment on their quality. They also make it easier to organize your collection, further making it simpler to find a cigar.
You can display your collection of cigars in an elegant arrangement and be the envy of your guests and friends. Some humidors are designed to allow the display of each cigar. This makes it a breeze to select the cigar of your choice.
Additionally, walk-in humidors act as luxurious additions to a space. They elevate the class and décor of a house, office, or shop. You will be spending more time exploring all the options than searching for a specific cigar.
Some of the practical benefits of walk-in humidors are as follows:
Humidors maintain your collection of cigars at the right humidity. They retain the proper moisture levels.
They keep your collection protected from direct exposure to the sunlight and from any potential harmful effects on the environment.
They enhance the lifespan of your cigar collection.
They pass through just the right amount of air to prevent the cigars from getting moldy.
They help preserve the original quality and flavor of the cigars for a longer period of time.
When properly cared for, a humidor can last a lifetime or even longer. There are so many types, sizes, and features to consider and choose from that you can always find something that matches your specific functional and aesthetic needs.
When exploring different walk-in humidor options, you can choose from a world of varieties. Besides functions and design, you can also choose humidors based on your budget. A high-quality humidor can be a costly investment, but your cigar collection deserves a special level of care. It is recommended to choose the best humidor available for your needs and your budget.